Choose From Our Most Popular Stag Activity Options
When it comes to partying, Spain knows no equal. With Travel Bound it's the gateway to an incredible stag party!
Have a look at the following options and discover how we can show you the stag weekend of your dreams; day and night!
Don't forget all of our Spanish Stag packages and activities include one of our charming English speaking guides who know their city just as much as they know how to have a good time!
You can choose one of our popular packages or we can arrange a fully customised package for your stag weekend in Spain...whether it be FC Barcelona tickets & a yacht charter, games on the beach with sexy senoritas, or an action packed adventure. With Travel Bound no request is too outrageous or detail too small, we are here to ensure you have the most memorable stag experience possible.
A trip of a lifetime along the Costa Brava in the beautiful Northern region of Catalonia
Get More Info & Book Now
While away at a secluded Castle in the Catalonia mountains a Murder takes place. Who will solve the Mystery and expose the killer!
Get More Info & Book Now
Come and play a game of football, whilst inside a giant inflatable bubble!
Get More Info & Book Now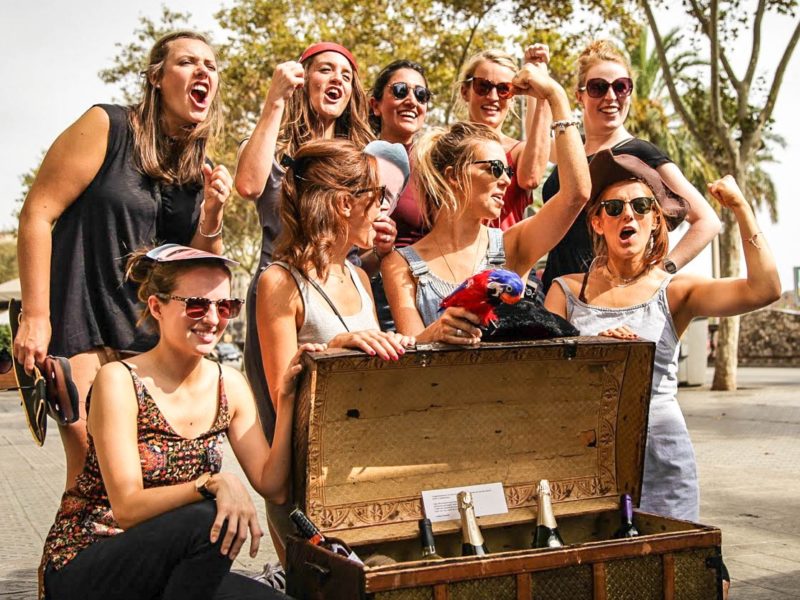 Hunting for the pirates treasure around the Gothic Quarters of Barcelona. What will the quest involve and what will the treasure be?
Get More Info & Book Now
Battle it out in an action packed day in this unique outdoor paintball centre everyone is talking about!
Get More Info & Book Now
Spain Games, Barcelona is the ultimate inflatable games outdoor experience. A super way to have a memorable experience with great friends.
Get More Info & Book Now