Stag Activities Series: The Socialite
Posted:
Stags ask us all the time: What are the best stag party activities? We're experts in the Barcelona stag party. In our Stag Activities Series, we're compiling lists of different types of stag activities for your stag weekend. Enjoy!
The Socialite
This guy is friends with everyone. His schmooze and booze days are legendary. So what should you put in his stag weekend?
Gin Tasting
This stag party definitely needs a classy gin tasting. Our one-of-a-kind tour takes you to a private bar where you learn about gin while drinking a fine selection!

If this piques your interest, go ahead and check out the gin tasting here.
---
VIP Club Tables
Why not let us get you a spot in the VIP section of one of the hottest clubs in Barcelona? Join your mates for a night of stylish celebration in one of the most beautiful cities in the world. Did we mention we've got the bottles?…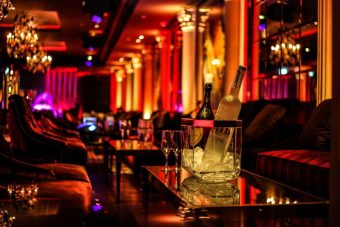 To see about adding VIP club entry to your stag package, click here.
---
Wine and Cheese Tasting
Barcelona, Spain, is home to some of the finest wines and cheeses in the world. Let us take your stag party on a culinary adventure, sampling the finest wines and cheeses beautiful Catalonia has to offer.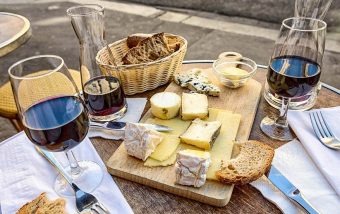 Interested? Check out our wine and cheese tasting here.
---
Big Night Out
Let an experienced local take you on an adventure to some of the best bars and clubs in Mediterranean paradise. Did we mention a shot at every bar as you go?…
To add this night's adventure to your stag package, click here.
---
Party Boat
You're going to love this two-hour boat party. We're going to take you and your stags out of Barcelona's famous Port Olimpic. Get ready for the stag party fan favorite.
To check out the party boat, look at our page here.
---
Hopefully this whets your appetite with some of the best stag party activities Barcelona has to offer! If you're thinking you'd like to add a different type of excitement to your stag weekend, check out our adrenaline junkie stag activities post here.
-Cheers!
Travel Bar
Planning a wedding? Check out our blog posts on Barcelona's photographers, wedding venues, some proposal ideas, and more! Planning the stag party? We specialize in hen and stag parties in Barcelona, so be sure to look at our recommendations for hen and stag activities here and here.
Anna Shoffner is a staff writer for Travel Bar, the Barcelona company that specializes in hen and stag weekends, offering Barcelona's best tours and experiences. To see Travel Bar's hen packages, tours, and activities, visit us at www.travelbar.com.